Zastanawiasz się nad tym jak napisać dobry list formalny? Dowiedz się więcej czytając ten artykuł!
Pisanie formalnych maili w języku obcym może być wyzwaniem dla wielu osób. Nie tylko trzeba uważać na gramatykę i poprawność ortograficzną, ale również na stosowanie odpowiednich zwrotów i formuł grzecznościowych, aby uniknąć popełnienia niepotrzebnych faux pas. W poniższym artykule przedstawimy najważniejsze zasady formatowania i stylu oraz wskazówki dotyczące odpowiednich zwrotów i formuł grzecznościowych w formalnych mailach w języku obcym.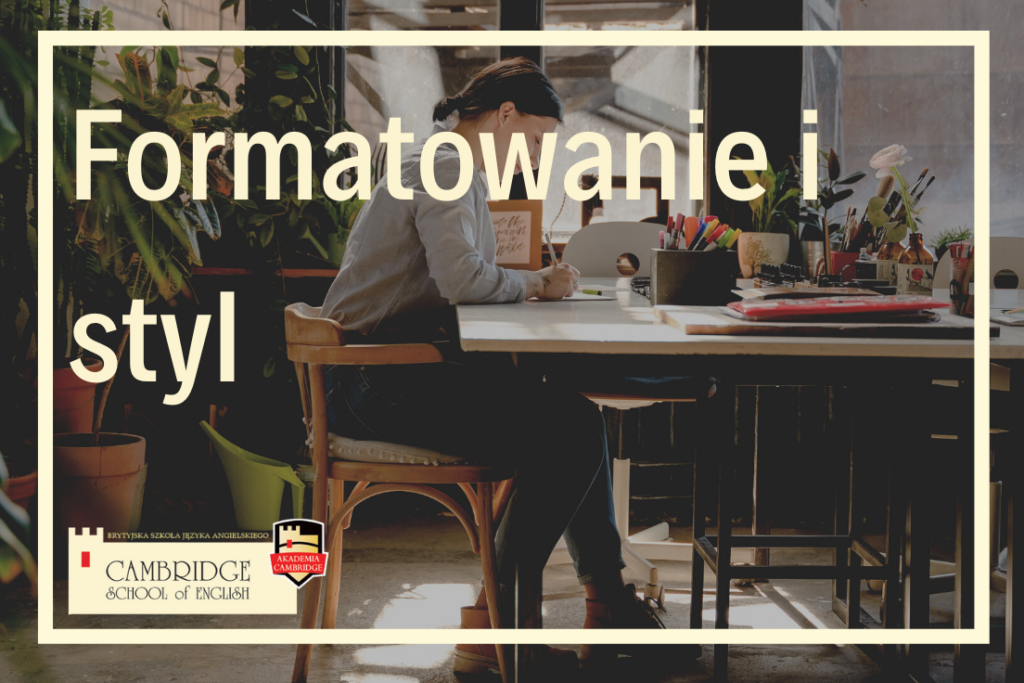 Jak formatować maile i pisać w stylu formalnym?
Przed rozpoczęciem pisania maila w języku obcym należy zwrócić uwagę na jego formatowanie i styl. Ważne jest, aby mail był czytelny i przejrzysty, a jednocześnie wyglądał profesjonalnie. Oto kilka wskazówek:
Warto zacząć od wstępu, który powinien zawierać informacje o tym, do kogo kierujemy maila, co jest jego tematem oraz jakiego rodzaju informacje znajdują się w dalszej części wiadomości.

Następnie warto podzielić maila na sekcje, takie jak wstęp, treść i zakończenie, co ułatwi odbiorcy zrozumienie zawartości wiadomości.

W mailach oficjalnych ważne jest stosowanie jasnego i prostego języka oraz unikanie slangów i skrótów.

Warto pamiętać o tym, że mail powinien być zwięzły i rzeczowy, a jednocześnie zawierać wszystkie potrzebne informacje.

Na końcu maila warto umieścić pozdrowienia i podpis, na przykład imię i nazwisko, stanowisko oraz numer kontaktowy.
Interesują Cię ciekawostki językowe czy poznawanie nowego słownictwa? Zajrzyj na nasze social media!
Jakie zwroty formalne zawrzeć w mailu?
Odpowiednie zwroty i formuły grzecznościowe to kluczowy element pisania formalnych maili w języku obcym. Poniżej przedstawiamy kilka przykładów:
Rozpoczęcie maila:
Dear Mr/Mrs/Miss/Ms (nazwisko),
Dear Sir/Madam,
To Whom It May Concern.
Wprowadzenie tematu:
I am writing to enquire about…
I am writing with regard to…
I am contacting you in regards to…
Wyrażenie wdzięczności:
Thank you for your email.
I appreciate your prompt response.
Many thanks for your help.
Prośba o informacje:
Could you please provide me with more information about…?
I would be grateful if you could send me the necessary documents.
Can you tell me more about…?
Wniosek:
I would like to request…
I kindly ask you to…
I would appreciate it if you could…
Zakończenie maila:
Best regards,
Kind regards,
Sincerely,
Yours faithfully/sincerely (jeśli nie znamy imienia i nazwiska adresata),
Yours truly (bardziej formalne),
Respectfully.