Audyt językowy dla firmy (kompleksowe sprawdzenie poziomu języka obcego)
Cambridge School of English posiada wieloletnie doświadczenie w przeprowadzaniu kompleksowych audytów językowych na życzenie Klienta.
Weryfikacja znajomości języka obcego przebiega dwuetapowo:
Kandydat wypełnia test poziomujący w formie pisemnej. Test obejmuje 60 pytań i trwa do 40 minut.
Kandydat przystępuje do rozmowy w języku obcym z metodykiem Cambridge School of English. Rozmowa trwa około 15 – 30 minut. Podczas rozmowy ocenie podlega poprawność wypowiedzi oraz stopień zaawansowania słownictwa i struktur językowych.
Proponujemy naszym Klientom kilka różnych rozwiązań w zależności od indywidualnych preferencji:
Audyt językowy w siedzibie firmy. Metodycy Cambridge School of English przeprowadzają testy w formie pisemnej i ustnej bezpośrednio u Klienta.
Po przeprowadzonej weryfikacji poziomu zaawansowania języka obcego sporządzany jest raport podsumowujący wyniki.
Standardowy raport zawiera informację na temat wszystkich zdolności językowych. Omówione zostają użyte struktury gramatyczne, słownictwo oraz ewentualne błędy, które pojawiły się podczas wypowiedzi ustnej.
Audyt językowy dla firmy online oraz telefoniczny. Pierwszym etapem audytu jest test pisemny w formie online. Po wypełnieniu testu przeprowadzana jest rozmowa telefoniczna z kandydatem. Na podstawie wyników uzyskanych podczas obu etapów audytu sporządza się raport. Raport może zostać sporządzony w języku polskim lub obcym.
Współpracujemy z wieloma agencjami rekrutacyjnymi, które pozyskują wysokiej klasy specjalistów z rozmaitych branż m.in. IT (scrum masterów, project managerów, analityków, projektantów, architektów baz danych, programistów, testerów).
Zespół Cambridge School of English chętnie udzieli wszelkich informacji na temat audytów językowych. Zapraszamy do kontaktu!
Grupa naszych szkół uczyła pracowników: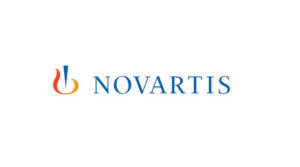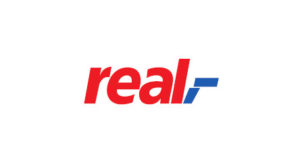 Dzięki doświadczeniu, wiemy co jest ważne dla firm kształcących u nas swoich pracowników.
SZKOLENIA JĘZYKOWE DLA FIRM, JĘZYK ANGIELSKI DLA STUDENTÓW, KURSY ANGIELSKIEGO DLA STUDENTÓW, KURS GENERAL ENGLISH, KURS BUSINESS ENGLISH, KURS IELTS, KURSY ENGLISH FOR SPECIAL PURPOSES