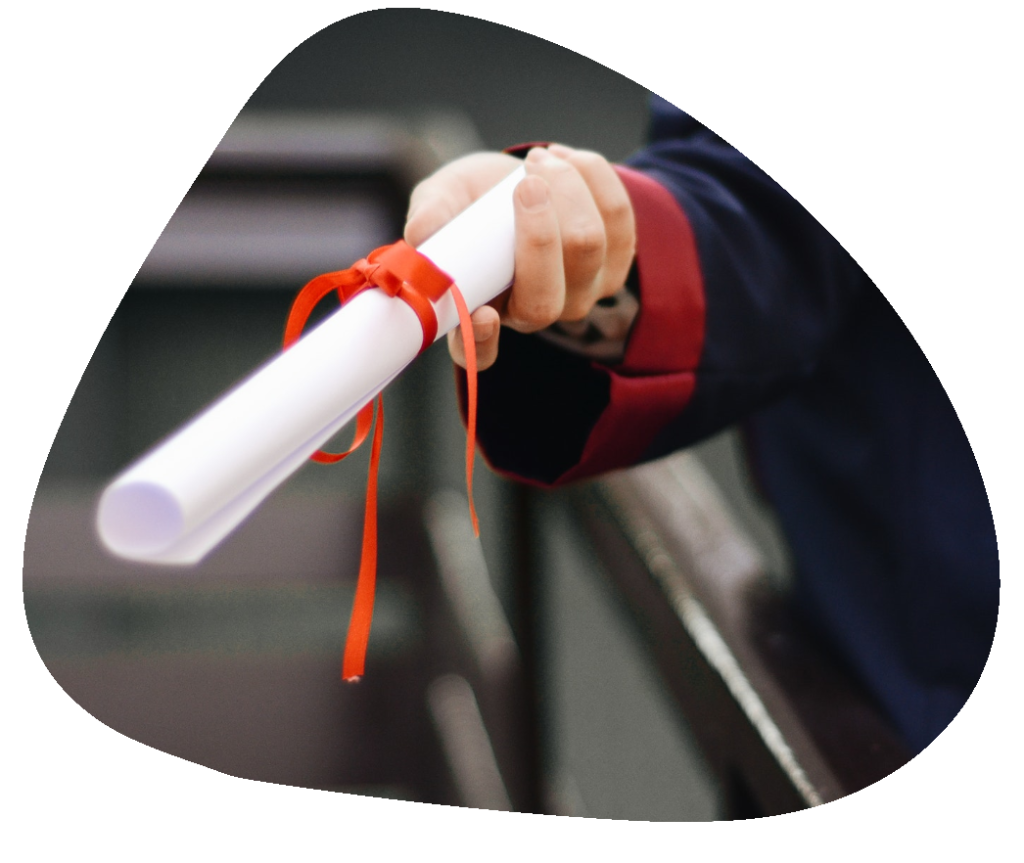 Szkoła języka angielskiego (Warszawa) – Cambridge School of English – posiada uprawnienia do wystawiania zaświadczeń na drukach MEN. Niniejsze zaświadczenia wystawiane są na życzenie Słuchacza.
Po ukończeniu każdego semestru nasi Słuchacze otrzymują raport informujący o postępach w nauce, natomiast po ukończeniu roku nauki wystawiamy certyfikaty (kursy języka angielskiego).
Szkoła języka angielskiego (Warszawa) – w jaki sposób zapisać się do Cambridge School of English?
Zapraszamy na precyzyjną ocenę poziomu zaawansowania znajomości języka obcego.
Audyt językowy oraz rozmowa z metodykiem pozwala na dobór grupy szkoleniowej na optymalnym poziomie, a tym samym zwiększenie efektywności przyswajania języka obcego.
1. Pierwszym krokiem jest wypełnienie testu pisemnego, który dostępny jest poniżej:
2. Drugim etapem jest rozmowa z jednym z naszych metodyków (osobiście w siedzibie szkoły lub przez telefon). Czas trwania rozmowy wynosi około 10-30 minut, w zależności od poziomu zaawansowania.
Zachęcamy do zapisania się na bezpłatny audyt językowy pod numerem telefonu: 601 920 293 / 22 622 30 19 Nasi metodycy dostępni są od poniedziałku do piątku od godziny 10: 00 do 18.00. Rozmowy poziomujące odbywają się w siedzibie Cambridge School of English w ścisłym centrum Warszawy (ulica Widok 10/1).
Ocena postępów w nauce języka obcego
W trakcie trwania szkolenia językowego nauczyciele zadają prace domowe, przeprowadzają ćwiczenia rozwijające oraz sprawdzające wszystkie zdolności językowe (umiejętność słuchania oraz czytania ze zrozumieniem, znajomość słownictwa i struktur gramatycznych).
Realizacja programu nauczania oraz postępy naszych Słuchaczy monitorowane są na bieżąco przez metodyków oraz dyrektora ds. spraw metodycznych.
Oprócz realizacji programów nauczania wykładowcy nawiązują również do aktualnych wydarzeń, poruszają tematy interesujące Słuchaczy oraz motywują do indywidualnego pogłębiania wiedzy.
Cambridge School of English Warsaw foreign language school: individual lessons and language courses, tutoring, individual lessons and learning English for seniors - English with transport, courses for middle school English exam for young people or matura courses (Warsaw)