Cambridge School of English language school - language courses and training, learning English and foreign languages for children, teenagers, adults and companies, online or stationary since 1991.
We invite you to take part in language courses online, in the classroom or in a 'blended learning' format.
Develop the key language competences today!
We started cooperation with the Click a Tree organization, which deals with planting trees, among others in Ghana, Kenya, Thailand to create a natural environment for animals and help the local community. Thanks to this, you can contribute to increasing the number of trees in Ghana. Zadbajmy for our common present and future.
Meet our new educational platforms
Our learning platforms allow you to learn English online in an interactive and interesting way. They are also an excellent tool to complement the lessons with the teacher. They will not only help you assimilate knowledge, but also make you expand it yourself. You decide when, where and what you will learn_!
Now we also have something for the little ones in our offer. The Squla educational platform is designed to help children (in preschool and 1-6 grades) learn the knowledge they have learned at school. 
Cambridge AI Speech Tutor - learn correct pronunciation online
Get your dream job, give a great presentation or get along with foreigners effortlessly by working out the correct, clean American accent!
Cambridge AI Speech Tutor to innowacyjne narzędzie, które zostało stworzone, by umożliwić naukę poprawnego akcentu online, bez potrzeby angażowania drugiej osoby, czy lektora. Narzędzie bardzo dokładnie analizuje wypowiadane zdania, słowa, a nawet poszczególne dźwięki i ocenia je w postaci procentów. Im wyższy procent, tym lepiej został wypowiedziany dany dźwięk.
Wypróbuj za darmo już teraz, w naszym globalnym sklepie cambridge-ai.center, wpisując ten kod w koszyku: Cambridge-ai-100.
Chcesz wiedzieć więcej? Zajrzyj tutaj.
Sensations English - learning through the news
Kto by nie chciał uczyć się języka angielskiego poprzez oglądanie inspirujących filmów oraz czytanie ciekawych artykułów traktujących o aktualnych wydarzeniach, obyczajach i kulturze krajów porozrzucanych na naszej planecie?
To platforma edukacyjna, która zadowoli każdego, kto lubi uczyć się poprzez czytanie i oglądanie ciekawych materiałów. Każde z nich są dostosowane do 5 poziomów znajomości języka angielskiego, a po przyswojeniu ich użytkownik ma do wypełnienia kilka krótkich ćwiczeń pomagających utrwalić wiedzę. Uczysz się kiedy chcesz, na dowolnym urządzeniu, ale też rozwijasz swoją wiedzę na temat aktualnych wydarzeń na całym świecie oraz kultury czy obyczajów innych krajów. 
Chcesz wiedzieć więcej? Kliknij tutaj
Squla - platforma dla dzieci
Zapewnij swojemu dziecku produktywny czas nauki w domu i rozpal w nim pasję do poszerzania wiedzy!
Platforma edukacyjna Squla, przeznaczona jest dla najmłodszych uczniów, aż do klasy 6. Użytkownicy mają dostęp do tysięcy ciekawych edukacyjnych wideo, quizów i zabaw. Wszystkie materiały są zgodne z aktualną podstawą programową. Dzieci mogą rozwijać oraz utrwalać swoją wiedzę nie tylko z zakresu języka angielskiego, ale również z innych języków obcych, czy innych przedmiotów przewidzianych w podstawie programowej. 
Czytaj dalej tutaj! Squla
Lub już teraz wykup dostęp dla twojego dziecka!
SpeakinGo - rozmawiaj z komputerem
SpeakinGo jest platformą edukacyjną, dzięki której uczysz się nie tylko angielskiego online, ale też poprawnej wymowy. Nauka na platformie polega na prowadzeniu dialogu z komputerem, on ci zadaje pytania, a ty mu odpowiadasz i odwrotnie. Jeśli system nie zrozumie co powidział_ś, sam sobie odpowie na pytanie. Przez ciekawe rozmowy, interesujące grafiki i zarówna tekst wypowiadany przez narzędzie oraz jego polskie tłumaczenie, nauka staje się przyjemna oraz interaktywna. Uczysz się na swoich zasadach z komfortu własnego domu.
Więcej informacji znajdziesz tutaj: SpeakinGo
Zapisz się już dziś i zacznij uczyć się angielskiego online!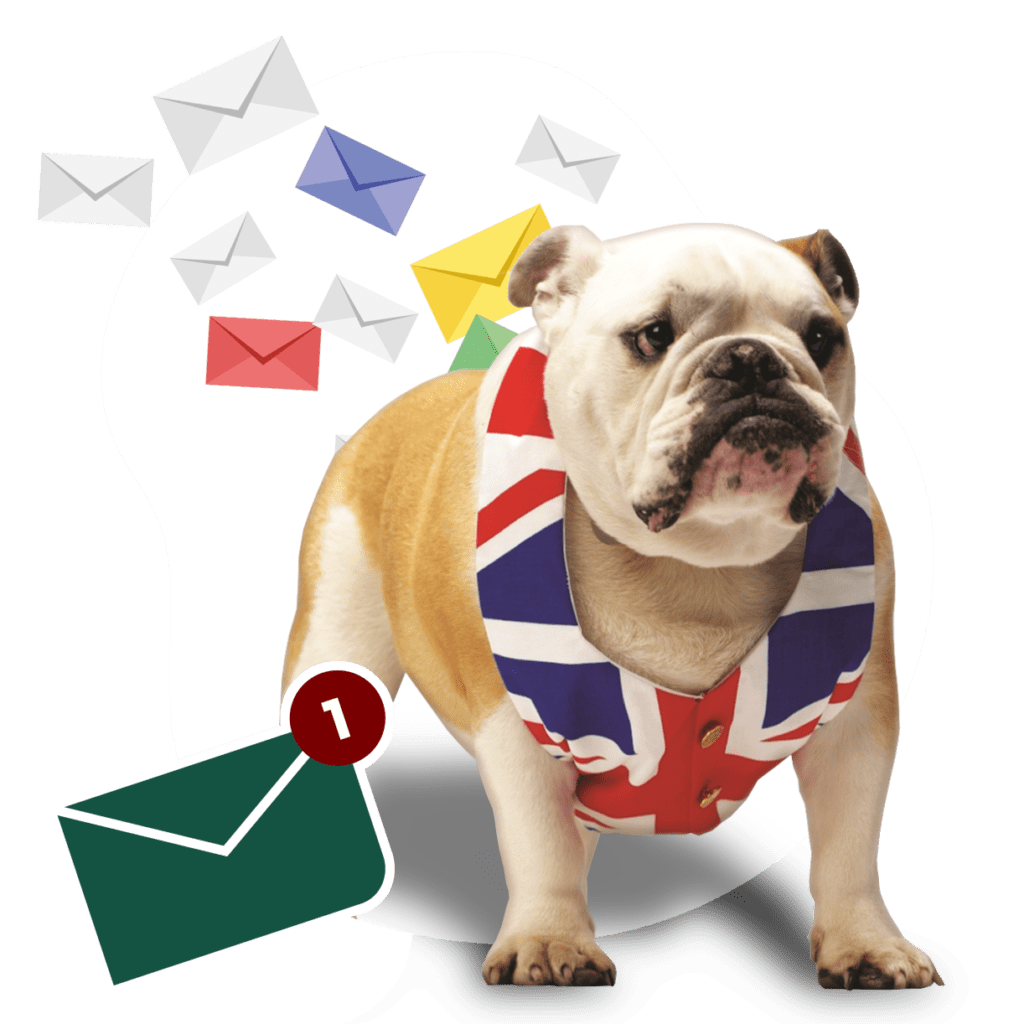 Free trial lesson

Fill out the form and we will contact you and arrange a convenient date for the lesson
Why choose Cambridge School of English?

Szkoła językowa Cambridge School of English?
High quality
Language training based on our own curricula and diverse teaching materials
Experience
We have experience in preparing students for language exams such as FCE, CAE, IELTS, TOEIC, and more.
Small groups
We create small groups, up to 8 students, which allows you to achieve even better results
Professional team
High qualified native and non-native teachers, including linguistics graduates.
Confirmation of competence
After completing your chosen course, you will get a diploma certifying your language skills
Monitor your progress
We will analyze your progress in learning the selected foreign language on an ongoing basis
Cambridge School of English has a wide range of language training for companies. We organize classes in English and a dozen other foreign languages on an individual and group basis.
We teach general, business and specialist language.
Our course participants deepen their knowledge German, French, Spanish, Italian, Norwegian, Swedish, Korean, Mandarin and more. We have also been organizing for many years polish language courses for foreigners at every level of advancement (A0 - C2).
We also teach other languages
Interesują Cię kursy języka hiszpańskiego? Kursy języka francuskiego? Kursy języka włoskiego? A może coraz bardziej popularne – kursy języka chińskiego i kursy języka japońskiego?
Cambridge School of English is not only an English language school
Almost from the very beginning, we organize courses in other foreign languages, adapting to the expectations of our clients. Our offer includes individual and group training courses in Spanish, French, Italian, German, Japanese, Korean and other languages.
The Cambridge School of English language school represents a truly world-class level, both in terms of the selection of teaching staff and the editing of teaching materials. The teaching methods are based on modern techniques that enable you to raise your level of using the English language in a fast and effective way.
W szkole uczę się języka od października 2019 r. Przed epidemią były to zajęcia stacjonarne, a następnie z oczywistych względów przeszliśmy na Skypa. Moja grupa aktualnie to 3 osoby. Zajęcia prowadzone są w luźnej, sympatycznej atmosferze, co sprzyja przełamywaniu barier językowych. Wszyscy chcą rozmawiać :). Nasza Pani lektorka jest bardzo kompetentna i cierpliwa, aczkolwiek wymagająca. Czuję, że w tym okresie grupa poczyniła znaczne postępy. Śmiało polecam.
Zajęcia prowadzone są w luźnej atmosferze, a dzięki małym grupom łatwo można przełamać barierę w mówieniu -w tym pomaga oczywiście też sprytny nauczyciel, który wie jak pociągnąć za język osobę, która dużo rozumie, ale mało mówi :). Zadawane są prace domowe i lektury, które zmuszają do kontaktu z językiem. Mocnym punktem są też opcje kursów, można zacząć od kilku lekcji.
W trakcie uczęszczania na kursy w Cambridge sporo sie nauczylem, fajna atmosfera, super lektorka pod względem edukacyjnym (wszystko potrafila wytłumaczyć), zajecia byly prowadzone w jezyku polskim jak i angielskim wiec każdy na spokojnie mógł zrozumieć. Polecam każdemu.
Chodziłam na kurs indywidualny IELTS w tej szkole. Na początku zapisałam na kurs grupowy, ale z racji, że grupa już zaczęła zajęcia zaproponowano mi zajęcia indywidualne. Cieszę się ze zdecydowałam się na te zajęcia. Przede wszystkim były totalnie bezstresowe, nauczycielka (pani Patrycja, polecam!) miała super podejście, dostosowywała się do tego co chcę robić. Podnosiła na duchu w chwilach zwątpienia 😉
Chodziłam na 2 kursy w Cambridge, za każdym razem miałam świetną grupę i cieszyłam się z każdych zajęć. Zanim zaczęliśmy mówić w miarę płynnie robiliśmy dużo ćwiczeń i mini dyskusji. Póżniej mieliśmy zajęcia z native speakerem i lekcje były różnorodne, omawialiśmy aktualności ze świata, bieżące zagadniena.
W Cambridge School of English zajęcia są bardzo dynamiczne i wciągające, mój postęp przez ostatnie kilka miesiecy jest naprawdę duży. Bardzo fajne są dyskusje i mnóstwo opcji, jeśli chodzi o konwersacje Chyba najlepszą rekomendacją dla tej szkoły jest to, że bez problemu odnajduję się w anglojęzycznym środowisku, prowadzę spotkania i przygotowuję prezentacje, pisze maile i rozmawiam przez telefon w języku obcym.
Prawdopodobnie jestem jedną z wielu osób, które postanowiły spróbować kursu językowego w szkole, mimo, że: A) wcześniej korzystałam z prywatnych i dość drogich "korepetycji", które nie miały w zasadzie za bardzo przełożenia na moje umiejętności językowe. B) miałam niezbyt dobre doświadczenia z poprzednich kursów w innych szkołach Chęć uczęszczania na zajęcia i motywacja do nauki jest związana w dużej mierze z nauczycielem oraz atmosferą, a te kwestie w moim przypadku były trafione na 100%.
"I highly appreciate the language course at the Cambridge School of English because I have managed to improve my pronunciation and speaking fluency in English. I also appreciate the teacher's professionalism - you can see that teaching is his passion. The materials were always interesting, the teacher was involved and always had time to answer our questions. I will certainly sign up for language classes next semester "