TOEFL certificate and exam preparation courses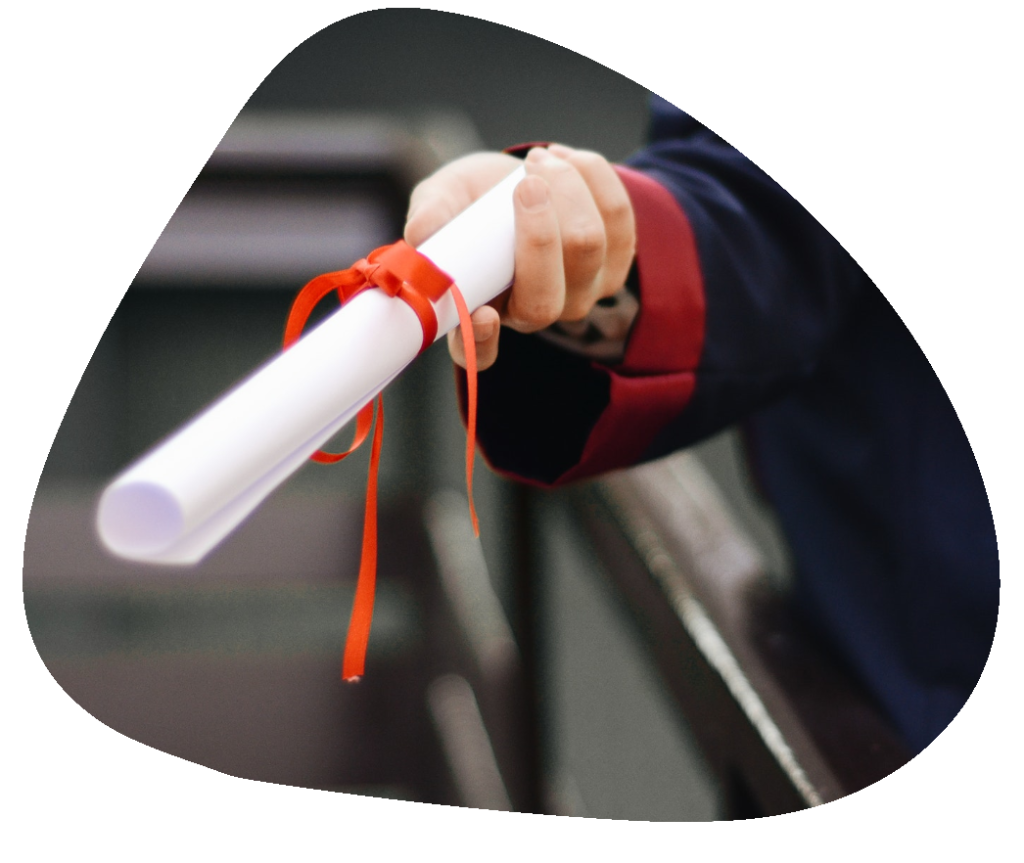 TOEFL (Test of English as a Foreign Language) measures the ability of candidates to understand and use English language as it is heard, read and spoken in the university environment.
More than 30 million learners across the whole world, who wish to demonstrate their level of proficiency in English, have taken the test.
Candidates' English skills range from Intermediate to Advanced. The TOEFL certificate is needed for a number of reasons:

The test is accepted by a number of higher education institutions, so students take it to prove their language proficiency

The TOEFL certificate can serve as admission to English-language learning programs

It is useful when applying for scholarships at universities

A TOEFL certificate is accepted when applying for visa
Where is the TOEFL certificate accepted?
The TOEFL certificate is accepted in more than 130 countries by more than 10,000 colleges, agencies, and other institutions.

Immigration departments use TOEFL certificate to issue residential and work visas

Medical and licensing agencies use TOEFL certificate for their professional certification process

Individuals take TOEFL to measure their knowledge of English and broaden their employment possibilities

In Australia, TOEFL scores are accepted as the language requirement for student, post-graduate, migration and business visas
Where can the test be taken?
You can take TOEFL on one of more than 50 test dates each year at a number of authorized test centres around the world. The TOEFL test can be taken by a candidate as many times as they wish but can only register for one test within any 12-day period. This means that if you have a test planned for a given day, it is impossible to register for another day that is within 12 days for your existing appointment.
You can find the test dates here: test dates
How long does the test last?
All parts are taken in one day. After the listening section candidates have a 10-minute break. The test takes around 4 hours, but it is advisable to arrive 30 minutes before the test start for check-in and registration.
TOEFL iBT (Test of English as a Foreign Language Internet Based Test)
This test is delivered via the Internet.
TOEFL iBT (Test of English as a Foreign Language Internet Based Test) is delivered via the internet. The test measures the candidate's ability to use and understand English at a university level. Your reading, listening, speaking and writing skills will be assessed.
The test is composed of 4 sections: reading, listening, speaking, and writing.
The test contains tasks that combine communication skills, such as:

Reading, listening and speaking in response to a question

Listening and speaking in response to a question
This section lasts about 60 – 80 minutes. There are 3 or 4 passages from academic texts, for each passage there are 12 – 14 questions.
The passages are excerpts from textbooks used at universities which are often used as introductions to a given discipline or topic. All the information needed to answer the question correctly is included in the passages, so candidates do not need to worry if they are not familiar with a given topic.
This section lasts about 60 – 90 minutes. There are 34 – 51 questions the candidate has to answer when listening to lectures, classroom discussions and conversations.
The listening sections concern academic lectures as well as longer conversations using natural speech. Candidates can take notes during the test.
The Listening section can be composed of

4 – 6 lectures, each 3 – 5 minutes long, with 6 questions per lecture

2 – 3 conversations, each 3 minutes long, with 5 questions per conversation
In the Reading and Listening sections the test may include extra questions that are not taken into consideration in scoring. These questions serve two purposes; they enable ETS (the organisation which administrates TOEFL) to make test scores comparable across administrations, or they can be new questions which are being introduced to determine how they function under actual testing conditions.
This section lasts 20 minutes and includes 6 questions. The candidates are asked to express their opinions on a familiar topic, as well as speak on the basis of listening and reading tasks. The candidates speak into the microphone on their headset and their response is recorded

The first 2 questions are "independent speaking tasks". They concern candidate's own ideas, experiences, opinions.
Examples:
1. Talk about a pleasant and memorable event that happened while you were in school. Explain why this event brings back fond memories. Preparation Time: 15 seconds Response Time: 45 seconds
2. Some people think it is more fun to spend time with friends in restaurants or cafés. Others think it is more fun to spend time with friends at home. Which do you think is better? Explain why. Preparation Time: 15 seconds Response Time: 45 seconds

The other 4 questions are "integrated speaking tasks". They require candidates to integrate their English language skills- i.e. listening and speaking or listening, reading and speaking. The candidate listens to a recording or reads a passage and responds to a question related to what they have heard or read.
Examples:
3. Read the following text and the conversation that follows it. Then, answer the question. The Northfield College Student Association recently decided to make a new purchase. Read the following announcement in the college newspaper about the decision. (Reading time in an actual test would be 45-50 seconds.)
"Good News for Movie Fans The Student Association has just purchased a new sound system for the Old Lincoln Hall auditorium, the place where movies on campus are currently shown. By installing the new sound system, the Student Association hopes to attract more students to the movies and increase ticket sales. Before making the purchase of the new equipment, the Student Association conducted a survey on campus to see what kind of entertainment students liked best. Going to the movies ranked number one. "Students at Northfield College love going to the movies" said the president of the Student Association, "so we decided to make what they already love even better. We're confident that the investment into the sound system will translate into increased ticket sales."
(Male student) I really think the Student Association made a bad decision.
(Female student) Really? Why? Don't you like going to the movies?
(Male student) Sure I do. But this new purchase is just a waste of money.
(Female student) What do you mean? It's supposed to sound really good.
(Male student) Yeah, well, I'm sure it does, but, in Old Lincoln Hall? I mean that building must be 200 years old! It used to be the college gym! The acoustics are terrible.
(Female student) So you're saying there'll be no improvement?
(Male student) That's right. And also, I seriously doubt that going to the movies is the number one social activity for most students.
(Female student) Yeah, but that's what students said.
(Male student) Well, of course that's what they said. What else is there to do on campus?
(Female student) What do you mean?
(Male student) I mean, there isn't much to do on campus besides go to the movies. If there were other forms of, uh recreation, or other social activities, you know, I don't think most students would have said that going to the movies was their first choice.
Question: The man expresses his opinion of the Student Association's recent purchase. State his opinion and explain the reasons he gives for holding that opinion.
Preparation Time: 30 seconds Response Time: 60 seconds
This section lasts 50 minutes during which candidates are asked to complete two tasks. They write essay responses based on reading and listening tasks.

The first task is an "integrated writing task" which should take 20 minutes. Candidates are asked to read a short passage or listen to a lecture and write a response.

The second task is an "independent talk" lasting about 30 minutes. Candidates are asked to write an essay on a given topic.
What does the day of the test look like?
Interested in our TOEFL exam preparation courses or want to learn more about the TOEFL certificate?
Contact Cambridge School of English and ask about preparatory TOEFL courses.
Tel: 22-622 30 19
or
Cambridge School of English Warsaw language school: individual language lessons and courses, tutoring, individual lessons and learning English for young people – English with transport, courses for middle school English exam for young people or high school graduation courses (Warsaw)